Arkwood Products has available supplies for all of your embossing and plastic card printing needs. We carry plastic cards, metal plates, ink rollers, ribbons, and other supplies. Contact us for a free copy of our supplies catolog.
– Blank Dog Tags 
– Metal plates and Dog Tags in a variety of sizes and metal types
– Graphic Quality & Embossing Cards
– Blank Plastic Cards & Supplies
– Blank cards for imprinting and embossing
– ID Card & Badge Holder Supply Catalog
– Accessories for ID cards
– Ribbons, Ink Rollers, & Printer Supplies
– Printer supplies for a variety of machines we service. – Gift Card Holders and Envelopes
– Lanyards
– Chains
– Silencers

Metal Tag Blanks & Dog Tags
Arkwood Products carries a wide selection of blank metal plates and dog tags, in stainless, tinplated and galvanized steel, aluminum and brass. These products are utilized to identify raw materials, work in progress, and finished goods. Our plates and tags are used for embossing, laser engraving and Metal Photo processing.  All of our tags are designed to be used in both single-feed and automatic-feed metal plate embossers.
We can also supply plates and tags pre-marked: embossed, laser engraved, or Metal Photo processed.
Blank Dog Tags
Arkwood has blank dog tags, chains and silencers used in producing GI type dog tags. Tags, chains and silencers are available in a variety of colors.

Blank Plastic Cards and Supplies
Graphic Quality Cards
These cards are used for photo and non-photo ID cards, insurance cards, access cards, membership cards, gift cards and retail loyalty cards. Boxed conveniently and shrink-wrapped to prevent any dust from finding it's way in during shipping, the cards arrive ready for use.
Sizes– CR80
Thickness– .012, .015, .020, .024, .030
Options– Magnetic Stripes (HiCo and LoCo), Signature Panels, Rolodex Notchings, and Luggage Slots
Colors– Blue, Light Blue, Green, Red, Orange, Cranberry, Tan, Yellow, Grey, Pink, Black, Copper, Silver, and Gold.
Contact us for any special color or type of plastic card that you may need.
Lanyards & Badge Holders
Arkwood Products has a wide selection of lanyards that vary in size, color, and use.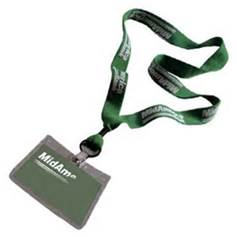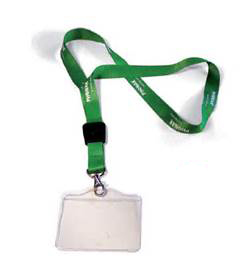 Gift Card Holders & Envelopes
Arkwood Products has gift card holders that can be customized with your company name, logo or any artwork you would like printed. The gift card holder comes with pre-cut slots to insert the gift card. Envelopes can also be custom printed if desired.